home
We help you to push your business to a higher level
of recognition with a catchy design. We also offer our work
in exchange for nonmonetary alternatives.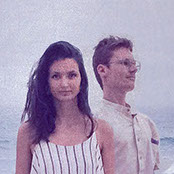 We're a design collaboration based in Kassel and Berlin, Germany. Currently we stay in Ghana. This is what we do.
Logodesign, Printing on Textiles
Handlettering, Illustration
Exhibition design, Handlettering
Corporate Design, Webdesign
Wall Painting, Illustration
Editorial design, Bookdesign, Printproduction
Corporate Design, Webdesign, Marketing Strategies
Editorial Design, Handlettering
Illustration, Bookcover design
We also do
Signboards, Social Media, Image Films, Menu Cards
Creative Inspiration
Together we work out the outstanding charecteristics of your business and transform it into great design.
Design Check
We valuate your business appearance in consistent matters of design.
Realisation & Implementation
We find the right media, style and place for your idea to realise it.
impressum